Ambrosia Maple + Walnut Cutting Board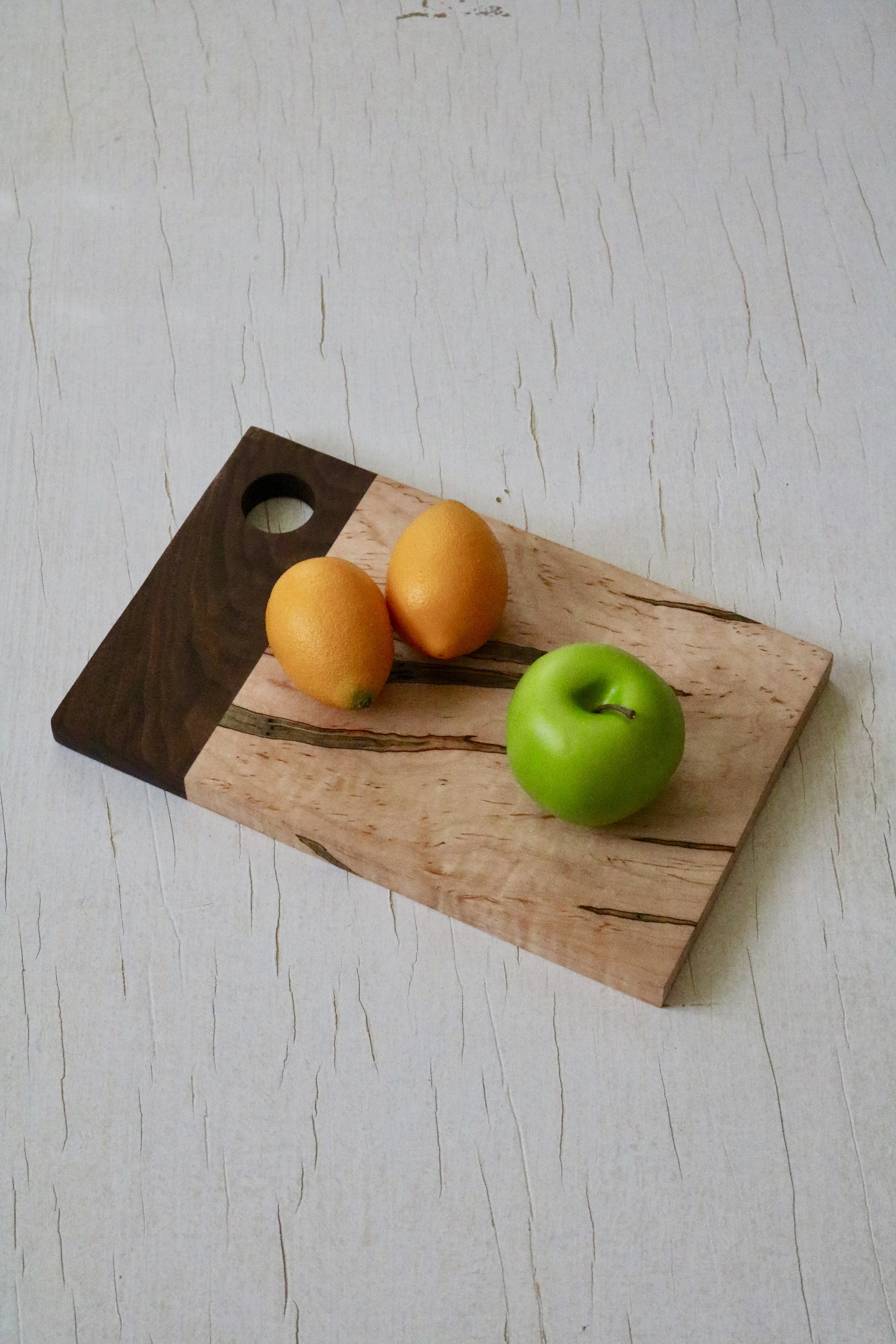 Ambrosia Maple + Walnut Cutting Board
All of our Cutting Boards are handcrafted from locally milled wood in South Carolina and feature a mixture of decorative woods that make them stand out from the rest.
These Cutting Boards are perfect for slicing, dicing, and cutting any items from the kitchen.
All Split Woodworks kitchenware is finished with all natural beeswax and FDA grade mineral oil to provide users with the safest and healthiest option for all kitchenware needs.
Cleaning + Care: Hand-wash only with cool water and light hand soap, wipe with dry cloth to remove excess water immediately after washing. Condition with mineral oil every 8 weeks upon use. Do not submerge in water.
Dimensions: 13" long, 8" wide, 1" tall.